De meest uitgebreide site van dit moment over:
THE ROLLING STONES

Keith z'n blik bij het zien van The Freule. "WOW" was het enige wat hij nog kon uitbrengen.
Klik op Enter en wat gebeurt er.....? Niets, hahaha!
The Rolling Stones zijn opgericht in 1962 en zijn de beste Rock 'n Roll Band in the world! En wie iets anders durft te beweren is niet helemaal goed bij z'n hoofd en bovendien strafbaar. Deze site is de enige ter wereld die persoonlijk is goedgekeurd door alle afzonderlijke ex- & huidige leden van deze fantastische groep. Wereldwijd wordt dit ook beschouwd als de meest volledige en overzichtelijke site. Niets uit deze site mag zonder voorafgaande toestemming van de creator worden overgenomen.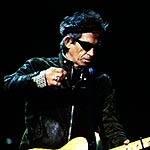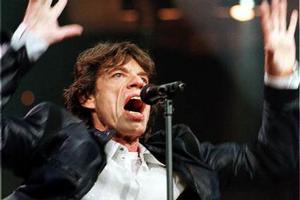 Who are The Rolling Stones?
Michael Philip Jagger, born 26th July, 1943 / Dartford, Kent
Keith Richard, born 18th December, 1943 / Dartfort, Kent
Charlie Watts, born 2nd June, 1941 / Islington, London
Bill Wyman, born 24th October, 1936 / Lewisham, London
Brian Jones, born 28th February, 1942 / Cheltenham, Gloucesterhire, died 3rd July, 1969 in Hartfield, Sussex
Ronnie Wood, born 1st June, 1947 / Hillingdon, Middlesex
Van de oorspronkelijke band zijn over: Mick Jagger, Keith Richard en Charlie Watts. Bill Wyman verliet de band in januari 1993. Er is geen vaste bassist voor hem in de plaats gekomen maar Darryl Jones speelt sindsdien mee. Ron Wood ('Woody') speelt medio jaren '70 mee als opvolger van Mick Taylor die op zijn beurt de overleden Brian Jones verving. The Rolling Stones spelen vele soorten muziek, van Rock 'n Roll tot Reggae en zijn een belangrijke, zo niet de belangrijkste factor geweest van het populair maken van de Rhythm'n Blues.Een goed voorbeeld hiervan is hun versie van "Little Red Rooster". Een wereldhit uit 1965 was natuurlijk "Satisfaction". Een mijlpaal uit het jaren '60 tijdperk is hun album "Beggar's Banquet" uit 1968.
~~~~~~~~~~~~~~~~~~~~~~~~~~~~~~~~~~~~~~~~~~~~~~~~~~~~~~~~~~~~~~~~~~~~~~~~~~~~~~~~~~~~~~~~~~~~
Get your kicks on Route 66......
| | |
| --- | --- |
| | It's just that demon life that's got you in its sway...... |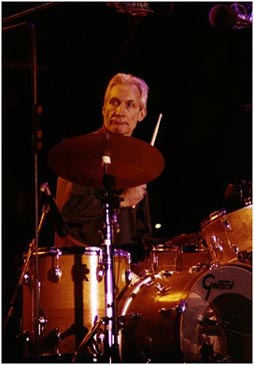 Looking for the coolest drummer ever? Sorry, he's already taken.....
It's only Rock 'n Roll.......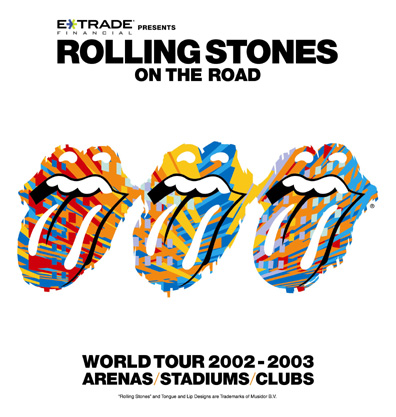 ON TOUR AGAIN !!! See itinerary:
ROLLING STONES - WORLD TOUR 2002/2003
2002
Sept. 5 Boston CMGI Field// Sept. 08 Boston The Orpheum Theatre// Sept. 10 Chicago United Center// Sept. 13 Chicago Comiskey Park// Sept. 16 Chicago Aragon Ballroom// Sept. 18 Philadelphia Veterans Stadium// Sept. 22 Philadelphia Tower Theater// Sept. 26 New York Madison Square Garden// Sept. 28 New York Giants Stadium// Sept. 30 New York Roseland Ballroom// Oct. 04 Washington, DC FedExField// Oct. 12 Detroit Ford Field// Oct. 14 Cleveland Gund Arena// Oct. 16 Toronto Air Canada Centre// Oct. 18 Toronto SkyDome// Oct. 20 Columbus Nationwide Arena// Oct. 22 Ft. Lauderdale National Car Rental Center// Oct. 23 Miami American Airlines Arena// Oct. 26 Atlanta Turner Field// Oct. 31 Los Angeles STAPLES Center// Nov. 02 Los Angeles Edison Field// Nov. 04 Los Angeles Wiltern Theater// Nov. 08 San Francisco Pac Bell Park// Nov.09 San Francisco Pac Bell Park// Nov. 14 San Diego Sports Arena// Nov. 23 San Antonio SBC Center// Nov. 25 Nashville Gaylord Entertainment Center// Nov. 29 Las Vegas Venue To Be Confirmed///;
2003
Jan. 08 Montreal Molson Centre// Jan. 10 Pittsburgh Mellon Arena// Jan. 25 Houston Reliant Stadium// Jan. 30 Phoenix America West Arena// Feb. 01 Denver Pepsi Center/// Additional cities and venues to be announced.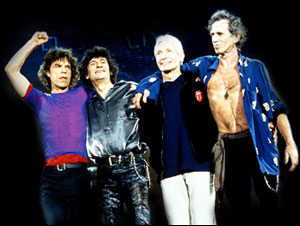 ---